Tomato is an excellent antioxidant which helps in refreshing the skin and keeping it young. It also enhances the radiance of the skin. Some women use tomato facial at home, which keeps their skin glowing. Is. This week we are telling you about "Skin Whitening Tomato Facial". This facial will clear the dust on your face in a few minutes and your face will start looking attractive.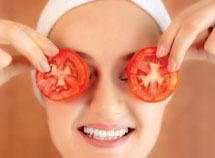 1.Cleansing

It is a basic ingredient in facials and is said to be cleansed on a daily basis, as it cleans the dust and dead cells on the skin. To prepare cleansing from tomatoes, you first need to use a tomato. Make a paste, then add two teaspoons of milk. Apply this paste all over the face and massage well.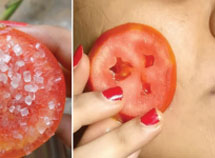 2.Scrub

To make the scrub, mix one teaspoon of basin and one teaspoon of sugar. Cut a half tomato with it, then mix it well with sugar and basin and apply it on the face for ten minutes. Keep getting well on the face.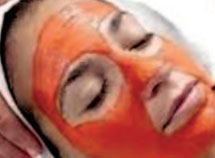 3.Facial pack

Mix a teaspoon of yogurt, honey and basin in tomato paste to make a thick pack and leave it on the face for ten minutes. After drying, wash your face with plain water and spray rose water. Then see how bright and open your face will be.