We often get blisters in our mouths, but have you ever wondered what causes blisters to appear? Learn the causes and treatment of blisters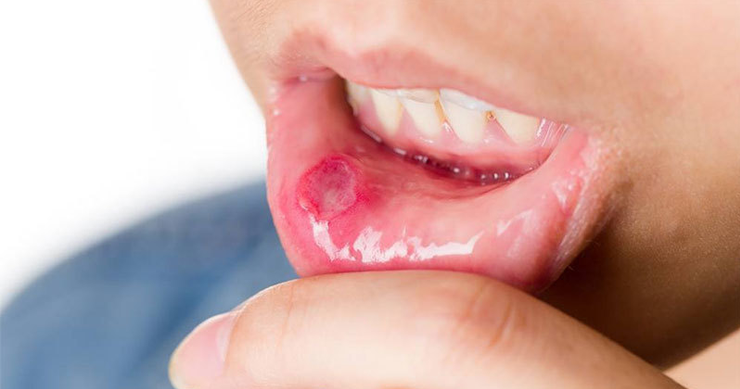 If blisters appear in the mouth, it becomes difficult to eat and drink. Sometimes the blisters are so painful that it makes it difficult to speak. It is also difficult to clean, but have we ever wondered what mistake we are making that causes blisters?
Obviously, we may be making a mistake in our eating and drinking that may be causing blisters, but today we will tell you what are those mistakes and what are the reasons for the blisters to appear.
According to New York University experts, blisters can occur in people of any age, and blisters often appear as a result of a fever or a virus.
None of these blisters have been reported so far, but it is believed that brushing the teeth, eating spicy foods, stomach heat and stomach heat cause blisters in the mouth.
Treat blisters:

The following methods can be used to treat blisters at home.

• Tea bags

Tea contains an ingredient that relieves mouth ulcers, and tea also has a number of ingredients that reduce pain and discomfort. It will heal and relieve pain.

• Salty Water

Salt can kill bacteria in blisters. Mix salt in water to make buds and mix salt in water and apply this solution on the blisters with the help of tissue.

• Baking Soda

Baking soda is useful for removing acid, and eliminating this acid does not cause blisters in the mouth, while baking soda also eliminates the bacteria in blisters, in a cup of warm water to eliminate mouth blisters. Add half a teaspoon of baking soda and rub it. Blisters will heal instantly.

*Aloe vera

There are so many benefits of aloe vera gel that it would not be wrong to call it a magic plant. Applying aloe vera gel on blisters will relieve their inflammation and discomfort and they will disappear quickly. Repeat this process 2 to 3 times a day.

* Vitamin E

Vitamin E has anti-infection properties. If a vitamin E capsule is cut and applied to the blisters, this oil will form a protective layer on the blisters which will protect it from infection and heal the skin. ۔