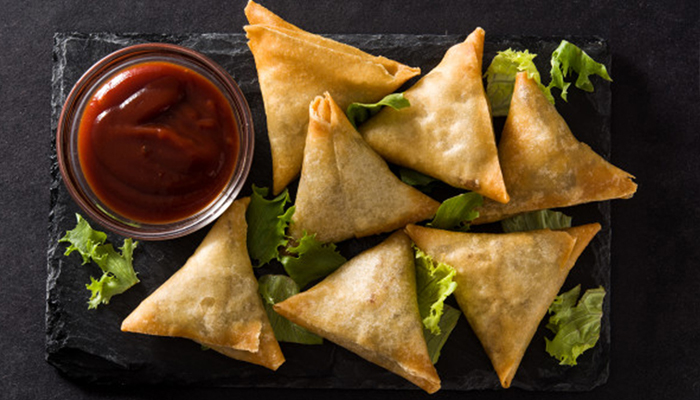 Even those who have been dieting and abstaining from fried foods all year round are looking for samosas and fritters on the Iftar table in Ramadan, so don't be discouraged and make sure to have macaroni samosas today to make your iftar more wonderful and delicious. Try it
Ingredients needed to make macaroni samosas:

Chicken price 300 grams, chopped onion one large, oil for frying, chopped green chillies four to six pieces, egg one piece, flour three tablespoons.
A packet of samosa strips, a teaspoon of salt, four tablespoons of chopped green coriander.
Back parlor macaroni and back parlor spice mix sachets.
Synthesis:

Boil back-parlor pasta in salted boiling water for five to seven minutes until it has a crumb.
Now pour hot water through a sieve and pass cold water and mix a tablespoon of oil and set aside.
Heat four tablespoons of oil in a frying pan and add 300 grams of minced chicken and spices and cook for five minutes.
Now add one large chopped onion, four tablespoons chopped green coriander and four to six chopped green chillies and cook for one more minute. Remove from the heat and mix the pasta in it and set aside.
Then put three tablespoons of flour and one egg in a bowl and mix well.
To make the samosa, fill a packet of pasta and minced meat mixture into the samosa strips and cover with the flour and egg mixture.
Heat oil in a pan and cook until samosas are golden.
When ready, serve hot with back parlor ketchup.