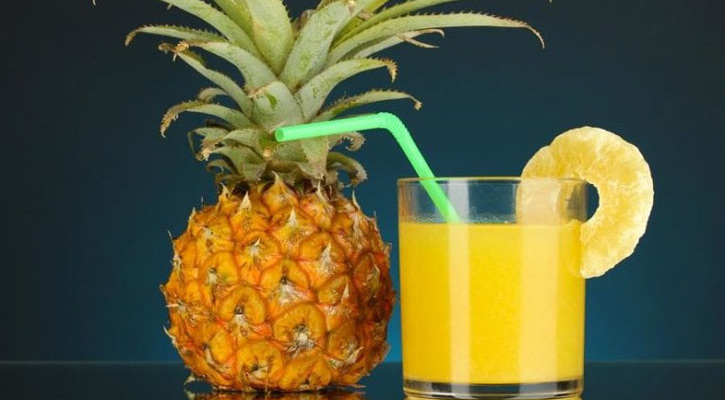 As we know, pineapple is one of the sources of vitamin C. It increases the energy of our body.
Pineapple is rich in protein and minerals, which help in eliminating various stomach infections.
Pineapple contains a type of enzyme that acts as a painkiller. For which cold-cough, sore throat pineapple is a powerful weapon.
Food is easily digested. Pineapple also acts as a strong antidote against deadly diseases like cancer. Drink pineapple juice in Iftar to stay healthy during this coronal period by increasing immunity.
How to make it very easily –
Ingredients – half a pineapple, 1/4 teaspoon of beet salt, 1 teaspoon of sugar, 1 teaspoon of black pepper powder, water and ice cubes.
Recipe – Pick up half of the pineapple. Mix bit salt, sugar and chilli powder in water and blend well with pineapple in a blender. Then pour it into a beautiful glass and serve garnished with ice cubes.