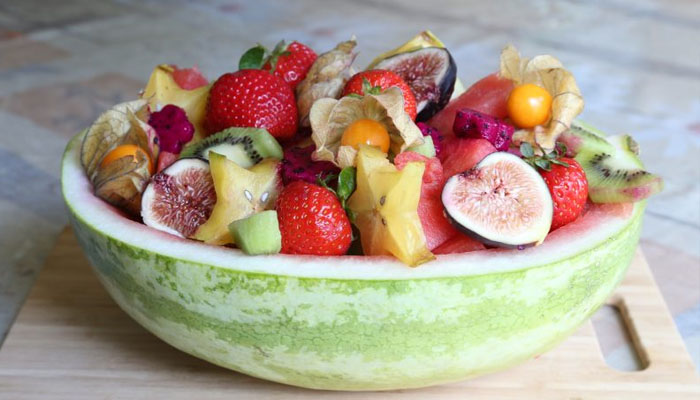 Fruit licks are usually made in every house during Iftar, but enjoy the fruit lick in a new way today.
Ingredients needed to make an invigorating fruit lick:

One cup of invigorating syrup, two apples, three guavas, six bananas, half a cup of grapes, a packet of cream and sugar as desired.
Synthesis:

Cut all the fruit into small cubes and put them in a large bowl and sprinkle sugar on top, then add half the cream and mix.
When the sugar has dissolved, add the rest of the cream, add the invigorating syrup on top and refrigerate.
Eat and enjoy refreshing fruit during Iftar.