What happens when salt is mixed with coconut oil and applied to the hair? Learn the best solution to 4 hair problems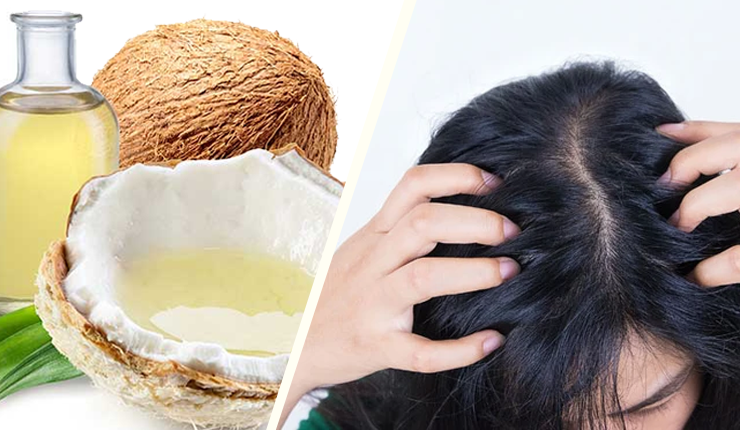 The beauty of hair is liked by everyone whether it is men or women but the beauty of a woman is understood by her hair. But if the hair becomes weak or starts falling out, then it causes mental tension to the person as to why the hair is falling out and so on and so forth.

Today's bolinza brings you the best hair treatments that you can do in minutes and take advantage of:

* Drought problem
For cold or hot hair dryness :
. Massage coconut oil daily at night.
۔ In the morning, wash your hair with lukewarm water.
۔ Once a week, add salt to coconut oil and massage into hair and leave for 15 minutes then wash hair.
This will quickly eliminate dryness and dandruff and will also strengthen the hair.

٭ Hair loss:
Iron deficiency causes hair to fall out a lot and baldness for which you :
. In a bowl, add one egg yolk and one lemon juice and mix well.
۔ Now apply in hair and massage well for 15 minutes.
۔ Then wash your hair with lukewarm water.



* Eliminate two-branched hair:


This tip is very useful for most women who have bald hair.
۔ Mix tamarind paste in coconut oil and apply on hair.
All the branches of your hair will disappear and your hair will become stronger.

* Hair color:
If the hair has become dull and lifeless, then from now on you should use this method and add life to the hair:
– Mix two teaspoons of glycerin in one teaspoon of salt and mix onion juice in it.
– Apply on hair for 20 minutes and wash hair with lukewarm water.
– Then mix cinnamon powder in an egg yolk and apply on wet hair.