How to start iCloud on Windows PC? Here are some important tips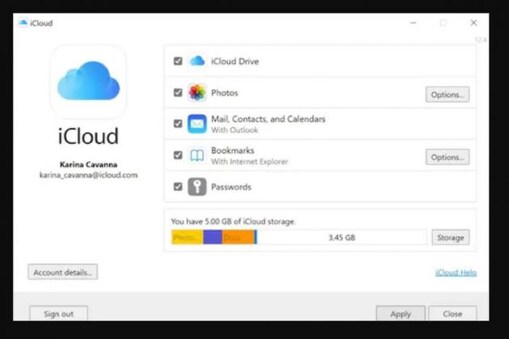 To access iCloud data on a Windows computer, you must first install iCloud.
ICloud storage is growing in popularity day by day. This is a completely different type of storage. With a separate ecosystem. It is a space where everything can be found together. If someone is using an Apple device, such as an iPhone, iPad or Mac, they can store all their important files, photos, videos, contacts in Apple's cloud storage. Now this Apple iCloud app is also available for Windows PC. Today's report is for those who are not yet using this service.
Step 1: To access iCloud data on a Windows computer, you must first install iCloud. It can be installed from Microsoft Store or Apple's website. It can be easily updated later if it is installed through Microsoft store.
Step 2: Once the iCloud software is installed, then login with Apple ID or iCloud username and password. A login request will appear on the user's Apple device to allow login. There you have to press Allow and enter the code that will show on the Windows device to the Apple device.
Step 3: When installing, select the features to be used in iCloud. Includes iCloud Drive, Photos, Mail, Contacts and Calendar, Bookmarks and Passwords.
Step 4: Now you can see iCloud Drive and iCloud photos in File Explorer. If not, you need to open iCloud and select the checkbox next to it.
If someone has selected Mail, Contacts, and Calendar, they will also show up in Outlook. Bookmarks and passwords can be used in Google Chrome. Accessing iCloud data can be done by right-clicking on the iCloud icon.