Amazing benefits of mango beauty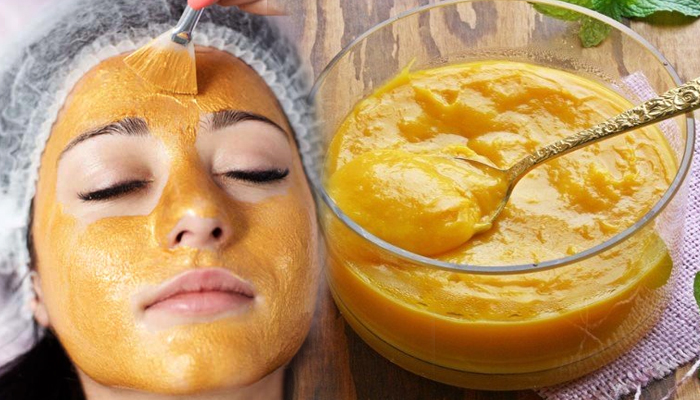 Mango is eaten with great relish all over the world including india which has many health benefits but most people seem to be unaware of the use of mango to enhance its beauty and its benefits.

According to medical and nutritional experts, mango, the king of all fruits, is a delightful seasonal fruit. Nature has hidden a rich treasure in seasonal fruits. With the use of the skin is clear, soft and smooth and bright, the color is clear.

Mango is a fruit that has a lot of minerals and vitamins in its pulp. Applying mango pulp directly on the skin solves many skin problems and brightens the complexion.
Here's how to make a face pack with amazing health benefits from mango and apply it on your face:

*Face mask made from mango, yogurt and honey

Summer brings many problems and complaints for those with oily skin. In this season, oily skin can also be easily treated with mango.
*How to make a face pack

Take a tablespoon of ripe sweet mango pulp, a teaspoon of yogurt and honey and now make a good paste of all these ingredients, now apply it on the face with the help of fingernails or brush and after 10 minutes apply on the face. Rinse with cold water.
*Face mask made from mango and basin

Take two teaspoons of ripe sweet mango pulp, 2 teaspoons basin, one and a half teaspoon honey and a few almonds.
Now mix mango pulp, basin, crushed almonds and honey well in a plastic or glass vessel. Now gently massage this mixture on the face in round circles, leave it on for 10 to 12 minutes. , Then rinse with water.
This procedure can be done twice a day, applying this face pack clears the complexion in days and is the best treatment for sunburned skin.
*Mango pulp fee pack

Mango pulp also helps to restore skin moisture, take mango pulp and massage it on the face for 2 to 3 minutes to keep the skin clean and moisturized, then apply it for 5 minutes. Leave on and then rinse with cold water.
This process will make the skin shiny, clean, soft and even tone.
Repeat this process 3 times a week for effective results.