Do you know the right way to remove makeup?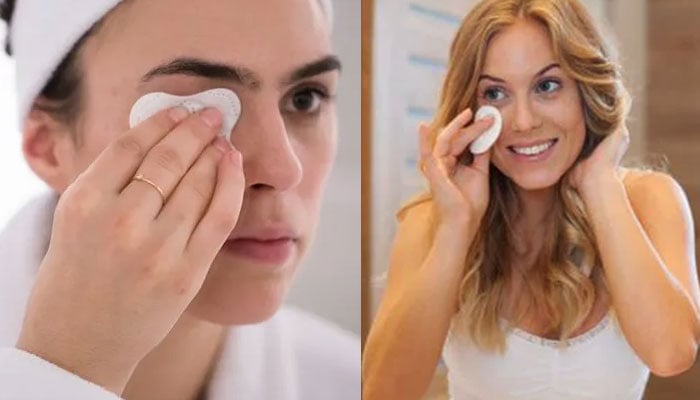 Every girl likes to buy the best make-up and use it. Applying make-up on women's beauty takes four months and hides small flaws on the skin of the face. If you don't do it, even the best clean skin gets damaged and acne, so you have to learn the skill of applying make-up and come up with a way to clean it.

Dermatologists strictly forbid the use of make-up such as primer, liquid foundin, base, face powder, blush on, mascara, highlighter, concealer, but who listens to doctors before the hobby, so women's make-up There is nothing wrong with applying it, but in removing it, the health of the skin is at stake, which has serious consequences.
Here are some tips from dermatologists and beauticians on how to remove makeup and the following tips: Following these tips, the skin will remain clean and clear despite applying makeup.

According to experts, make-up should be avoided for a long time. If you need to apply make-up all day, refresh it after at least 8 hours or choose standard make-up.
Washing your face with just a face wash to remove make-up means that you have applied your make-up to your face well and closed the pores further.
Applying make-up closes the pores of the face and stops the flow of sweat, which results in the formation of pimples. As a result, nails, pimples and acne start to grow.
According to experts, never delay in removing make-up, as soon as you reach home from outside or clean your make-up after the ceremony, avoid sleeping at night while applying make-up.
Experts say that thousands of rupees are spent on make-up and use standard products to remove such make-up.
A good brand of make-up remover or a clean and pure oil such as coconut, almond and vitamin E oil can be used. Massage these oils on the face and neck with the help of pores and cleanse the face with the help of cotton. Take it.
While cleaning the make-up, first massage the oil on the face, clean it with the help of cotton, then wash the face with face wash.
The process of removing make-up is not over here, now you must do a good brand cleansing on your face for 7 minutes and then lightly scrub your hands.
After removing make-up, you must use a good toner or apply rose water.
20 to 30 minutes after removing makeup, you must use a good brand of cream to moisturize your skin.