Eye Fatigue: Eye fatigue is increasing in the long screen time, pay attention to these issues to keep yourself right!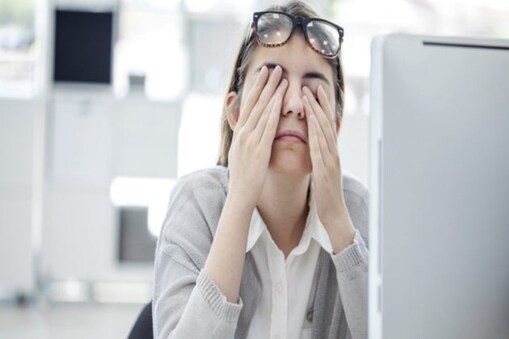 Eye Fatigue: Here are some easy ways to get rid of eye fatigue and such problems-

The most sensitive and important part of our body is our eyes. At present there are various problems with this eye (Eye Fatigue). Besides, our eyes do not get proper rest due to extra work pressure. While not everyone is serious about this important issue, the consequences can be devastating. This can cause eye irritation and itching. There will be constant water coming out of the eyes. The eyes may also swell. Many people also start having headaches. But it is possible to give a little rest to the eyes only if a few things are followed properly. Here are some suggestions on how to look or get an appointment for acne treatment:

Nowadays we all spend a lot of time on mobiles, laptops. We keep an eye on their screens throughout the day. So this screen time should be reduced to eliminate eye fatigue. They can no longer be used for the rest of the time as much as necessary for work.
Occasionally there is a need to splash cold water on the eyes. In the middle of continuous work, he should rest his eyes for some time (Eye Fatigue). At that time, even if you close your eyes and lightly massage its leaves with your hands, you can get very good results.
You should keep your mobile or laptop at a distance while working. His screen should not be too far in front of the eyes. Its distance from the eyes should be about 2 feet.
Also all these screen lights should not be turned on too much while working. There is no way to put too much pressure on the eyes.
Turning off the lights while working has a serious effect on the eyes. Mobile and laptop lights can fall directly on the eyes and cause eye fatigue.
Redness of the eyes, constant watering, itching, these symptoms need to be treated immediately. Even if it is not something very serious, it should not be neglected.