Ginger is essential for beauty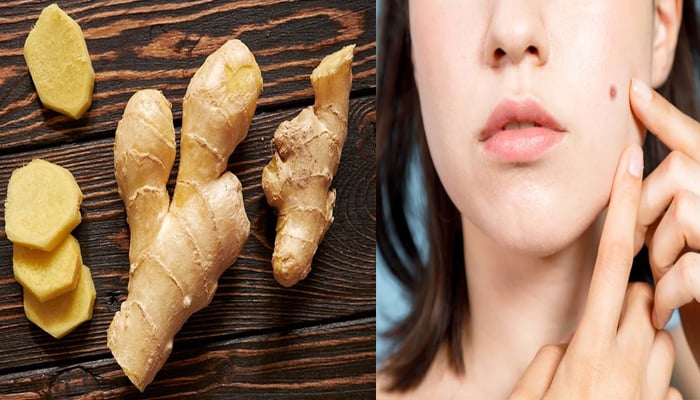 The use of ginger, a herb in superfoods, has many health and beauty benefits. Most women are unaware of the benefits of ginger as a natural remedy for various ailments. This report can be useful for women.

According to nutritionists, ginger is rich in fiber, vitamins, antioxidants and natural antibiotic properties, the use of which helps to reduce obesity, blood pressure, sugar and cholesterol, while clear skin, beautiful. It is also possible to get rid of hair, nail pimples, and eliminate excess fat from the abdomen and around the face.

Experts say that regular use of ginger can eliminate hair loss, facial nails and acne.

Ginger is also used as a salad in many dishes due to its sourness and excellent taste. Here are some of the benefits and uses of using ginger.
According to herbalists, the use of ginger as a salad results in clear complexion and skin.
Ginger is also very helpful in hair loss. To make hair long and shiny, ginger juice should be extracted twice a week and massaged into the hair follicles for 30 minutes. Hair starts to get healthier in days.
Ginger is very useful in various diseases of the gums, especially in their inflammation. To prevent tooth decay and inflammation, keep a piece of fresh ginger under the teeth for 15 to 20 minutes. Insects and swelling will be cured.
The use of ginger increases the growth of red blood cells which makes it possible to grow clean and better blood. Due to the better and balanced blood volume, the human body looks full and the face looks open.
Ginger is considered to be very useful and essential for women, as a result of drinking ginger as a salad or coffee after childbirth, weight gain is reduced in days and women suffer from various diseases. And escape from weakness.
According to experts, the use of ginger for breastfeeding mothers has a medicinal effect and increases milk production.