Cracked heels spoil the beauty of the feet. Soften and soften cracked heels in cold and dry weather. Here are some simple tips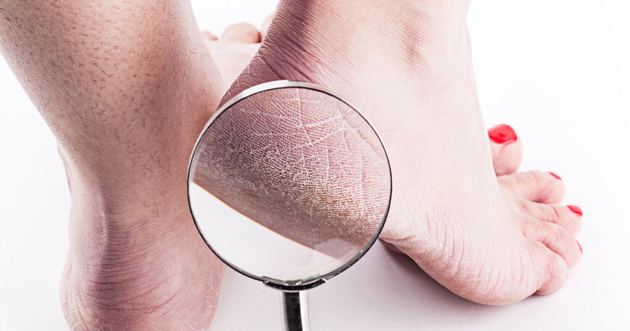 Women complain of cracked heels all the time because some women get their heels cracked due to bad skin and some women do not take special care of their feet due to which their heels get cracked. You can make your heels soft and beautiful by trying home remedies.

The best home remedies for clean and smooth heels
* Potatoes and toothpaste
Peel a squash, grate it and put toothpaste on it. Rub it well on your heels, rub for 5 to 10 minutes and then wipe your heels with a damp cloth, then take a tablespoon of lemon juice. Mix a teaspoon of baking soda in it and apply it on the heels and tie socks or bandages on the feet and sleep, this way your heels will become soft and smooth.

* Glycerin and salt mask
One way to heal cracked heels is to prepare a scrub by mixing 2 tablespoons of glycerin with 2 tablespoons of rose water and a tablespoon of salt and apply it on your heels and scrub thoroughly, then clean the scrubbing pad or feet. Rub and clean the feet with the stone, then apply lotion and wear socks.

* Apply oil
Every night before going to bed, wash and clean your feet thoroughly, then apply any good oil like castor oil, olive oil or mustard oil in it, then put a bag on the feet and put socks on it. Sleep early in the morning, wash your feet and rub them with a scrubbing pad or a stone. Dead skin on the feet will be removed and cracked heels will heal.

* Petroleum jelly
Soak your feet in warm water at night and rub and clean them. Now dry your feet and apply petroleum jelly on it and leave it for a while then rub your feet with scrubbing pad or stone and apply lotion.
If you do these methods daily for a few days and then twice a week, the heels will become soft and beautiful.