How good is the use of red vegetables in winter for our health? Must know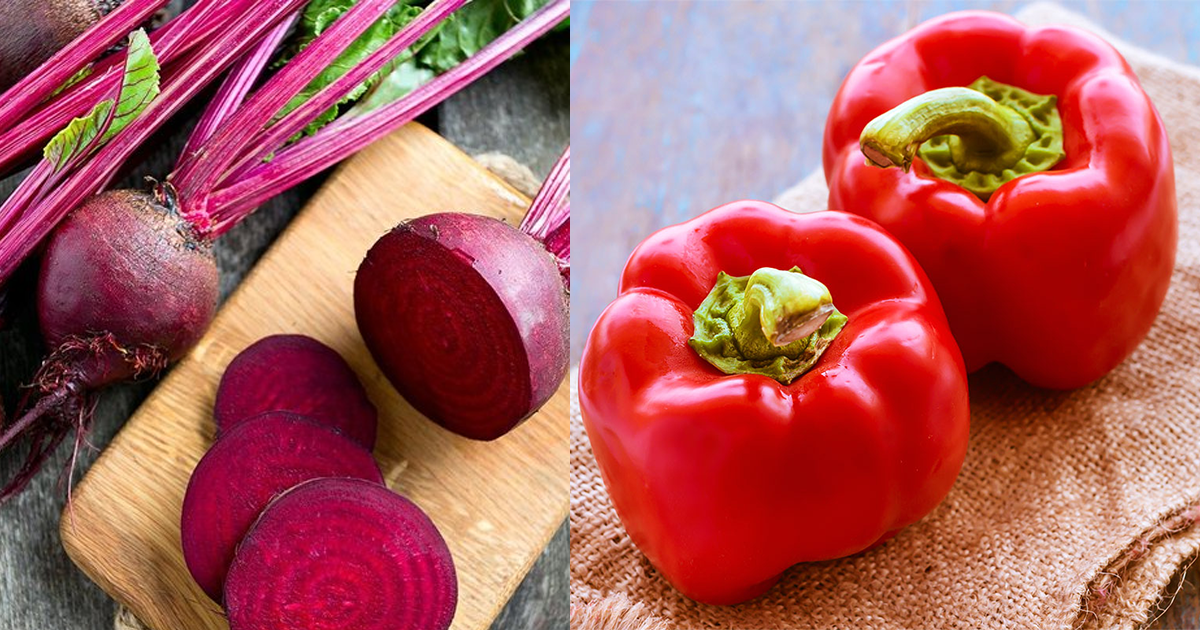 Fruits and vegetables are the best source of nutrition. Red fruits and vegetables contain all the things we need. These beautiful vegetables and fruits are a gift of nature to us which are beneficial for our health.
Beetroot is rich in antioxidants. They are a good source of potassium, fiber, folate, vitamin C and nitrates. This ground-grown vegetable lowers blood pressure, improves blood circulation and provides energy.

It is beneficial to roast beetroot with light oil. Its juice can also be drunk. But drinking its juice daily will be more than necessary, so it is enough to eat beetroot two or three times a week and its juice should be mixed with different fruit juices.

tomato:
Tomatoes are an excellent source of vitamin C, potassium and lysopene. According to the National Institutes of Health, 8% of our diet is made up of lycopene tomatoes and their products. Tomatoes are beneficial to eat in any case. If tomatoes are cooked in a little oil, it helps the body to absorb lysopene easily.

Capsicum:
This vegetable contains vitamin A for our daily requirement and three times more vitamin C than we need. While it has only 3 calories. It is best used to brighten skin and boost immunity. The abundant amount of vitamin C in it protects against infection. Eat it raw or cooked to get vitamin B2, vitamin E and folate.

Cayenne pepper:
One ounce of pepper contains two-thirds of our daily requirement of vitamin C. It also contains magnesium, copper and vitamin A. Experts are also studying the cancer-fighting compound in it.

Lal onion:
Onions are also used in salads. If you do not like raw onions, it is also beneficial to add them to meals. Onions contain organosulfur. These chemicals in onions boost the immune system, prevent cholesterol from rising and strengthen the liver. The allyl sulfide in it protects against cancer and heart disease while its fiber improves the digestive system.

Lal plum:
Health experts recommend eating potatoes, green leaves and tomatoes to help the body get potassium and keep blood pressure in balance. Red potatoes are rich in potassium, vitamin C, vitamin B2 and thiamine. Eat these potatoes as you like, but do not peel them because their peels contain fiber and a lot of vitamins.
Red vegetables are an important part of a healthy diet. Include these vegetables in your daily diet. People who eat plenty of fruits and vegetables are protected from many dangerous diseases.