How important are probiotics for your gut health? Learn the importance of this and some of the recipes that will give you complete nutrition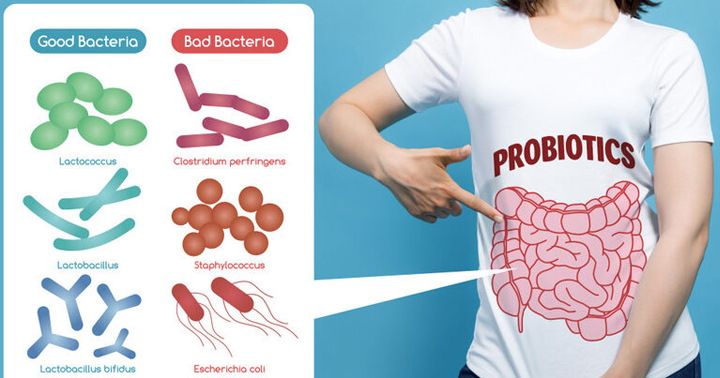 Everyone wants to avoid bacteria, but do you know how important it is for certain bacteria to be present in our body? If you don't know, today we will tell you which parts of our body have bacteria and why they must be present. Also, we will teach you how to make some drinks from which you can get good bacteria ie probiotics. But first it is important to know what probiotics are, so let's take a look at them.
What are probiotics and what do they do for a living?
Probiotics are actually bacteria that are essential for your overall health and especially for your intestines, they can help treat your digestive system diarrhea if you are deficient in these probiotics. If you suffer from bowel problems, you may suffer from intestinal problems. The word probiotic literally means "for life" and it helps plants improve their balance in the digestive system and make them work more efficiently. These probiotics do the following.

* Increases immunity.
* They play an important role in reducing inflammation.
• Blood pressure is controlled by them.
* Their presence keeps cholesterol levels balanced.
• They help you think, understand and speed up your memory.
* They are useful for eliminating urinary tract infections.
* They prevent diarrhea.
* It maintains the health of the mouth.
* They keep the digestive system healthy.
Improve your mood.

* Dairy products must be used on a daily basis to obtain probiotics.
Make probiotic drinks and use them daily
Buttermilk

Butter is one of the best and most sought after drinks in the country for obtaining probiotics. It will require the following ingredients. Ingredients

A cup of yogurt,
a glass of water
, a teaspoon of cumin
• Combination

Put all the ingredients in a grinder, grind well and cool down and drink it with pleasure. It will give you full benefits and will restore the health of your intestines.

* Probiotic lemonade
This is a slightly different drink from ordinary lemon juice. It contains a lot of probiotics.

• parts
10 lemon juice,
sugar, 1 cup
milk, 1 teaspoon
water, 1 liter water

• Combination
Add sugar to water and dissolve it well. Now add lemon juice and buttermilk and mix well. Refrigerate and cool. It can be used by refrigerating for 2 to 3 days.

* Apple cider vinegar drink
Apple cider vinegar is also a great source of probiotics, so you can use it as a beverage. Let's learn how to make this syrup.

• parts
Apple cider vinegar 2 tablespoons
apple juice 2 tablespoons
a glass of cold water
crushed cinnamon a pinch

• Combination
Mix all the ingredients and stir well and add ice and serve, this is a very useful drink for your intestines.