What happens when children are fed fennel cooked in milk? Find out the best prescription that can surpass even a doctor's prescription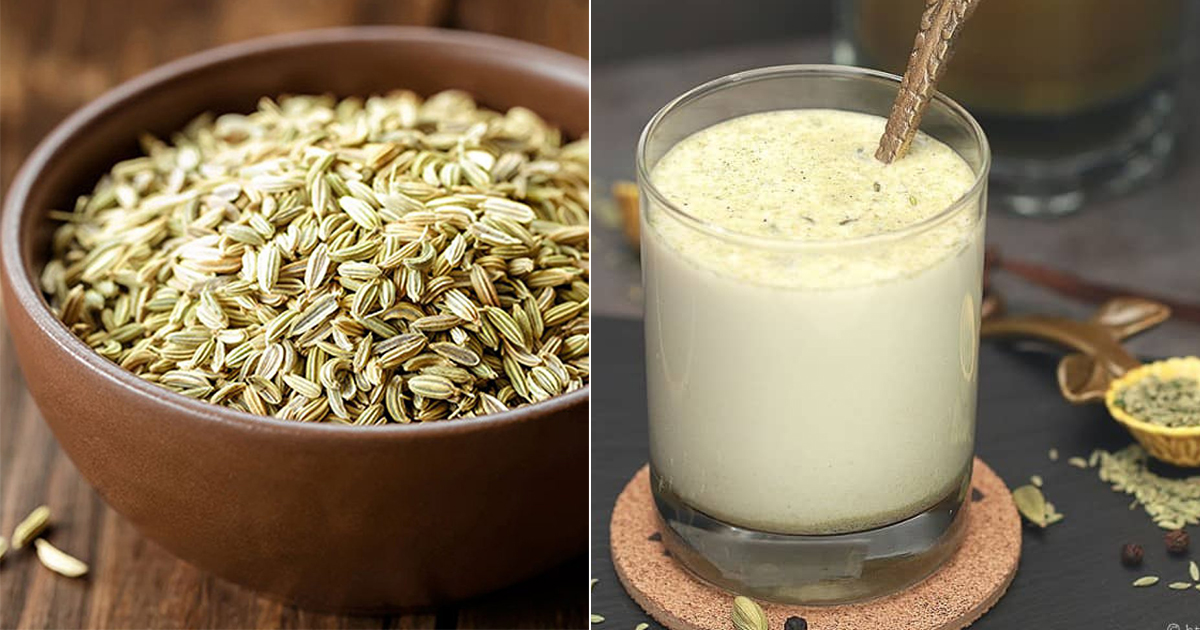 While milk is rich in calcium and vitamins, fennel is an excellent source of fiber and iron, potassium, calcium, magnesium and phosphorus. Increases.
Milk is also called whole food, if you put a teaspoon of fennel in a glass of milk and use it on a daily basis, its usefulness increases so much that it can save you from many diseases. Let's find out what are the other benefits of this.
Amazing benefits of using milk and fennel together



* Calcium deficiency


Calcium deficiency makes men, women, the elderly and children all look very anxious because if the calcium deficiency increases drastically, the weak bones will start to ache and white spots will appear on the body. Boil a teaspoon of fennel in a glass of milk and drink it daily for a month, then the calcium deficiency can be made up quickly.



* Useful for children


One of the biggest problems in children is abdominal pain and gas, especially in infants. In such cases, giving them too much medicine is offensive to the parents. However, if fennel is cooked in milk, If they are fed, it will relieve their stomach ache and also release gas which will give relief to the baby.



* Fatigue and muscle weakness


Most people who suffer from iron and calcium deficiency feel tired, sluggish and weak, as well as have muscle aches and cramps, if a teaspoon of fennel is cooked in a glass of milk every night. This problem can also be removed by drinking.



* Useful for mental health


According to experts, the use of milk and fennel improves brain activity, it removes the mental weakness of reading children and sharpens the brain, and enhances memory.



* Weakness of eyes


You may have heard many times that there is nothing better than fennel to brighten the eyes, yes! This is true, the use of fennel increases the brightness of the eyes and if fennel is cooked in milk and made a daily habit, then the weakness of the eyes can be removed in a short time. The light will be brighter and sleep will also increase.