How beneficial is the summer fruit litchi? Know the health and beauty benefits of litchi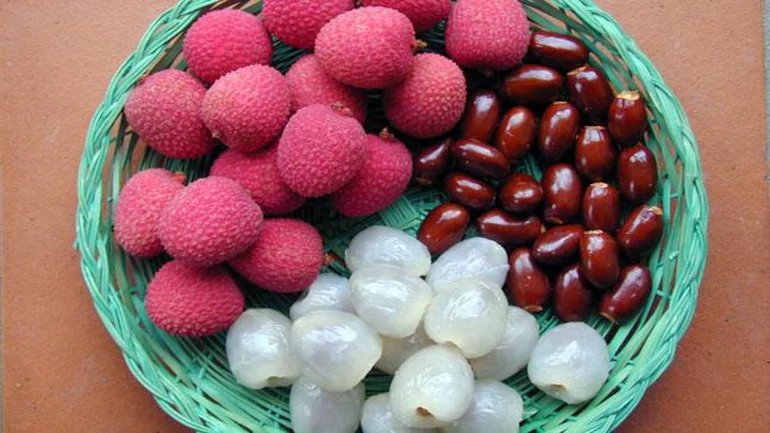 A fruit with a hard red skin and a soft jelly inside, the most unique in taste, this beautiful fruit is available to us in the summer, called litchi, it has as many properties as it tastes, but it has countless benefits. Many people are still unaware of it.

Like mango, jamon watermelon and other fruits, this fruit also comes in summer and it gives a refreshing sensation of coolness in summer season.
It is a fruit that cannot be stored for long. It has a thick red skin on the top while the membranous whitish pulp inside is sweet and sour with a cooling effect. Is.
Consuming this fruit is also beneficial for us because it is a juicy fruit and its consumption removes dehydration from our body.

Apart from this, what are the other benefits of litchi, let us tell you.
Health and Beauty Benefits of Lychee
• Useful for blood pressure patients


Lychee is a fruit that is useful for blood pressure patients. Experts also recommend its use. Its high potassium content while low sodium content is beneficial for balancing blood pressure. Patients must consume this fruit in hot season.

Weight loss
If you want to reduce your increased weight, then you should eat litchi, the fiber in litchi is excellent for weight loss, while this fruit is low in calories, so its consumption does not lead to weight gain.

Relief from various diseases
By consuming litchi, your body is protected from various viruses, this fruit contains lechitinin and proanthocyanidins that prevent viruses from invading the human body.
For oily skin and acne
If a few drops of litchi juice are mixed with rose water and applied, it will get rid of oily skin completely and also the problem of pimples will disappear. This mixture should be applied on the face for at least 20 minutes.

Useful for hair
Lychee contains abundant amount of copper which is very useful for hair growth. If 2 tablespoons of aloe vera pulp mixed with a little juice of litchi is applied on the hair for an hour, then you will see its magical miracle. You will also be surprised.

Rejuvenates the skin
Antioxidants and vitamins present in litchi are helpful in preventing the effects of aging. To keep the skin young, mix one banana with the pulp of four to five litchis and make a good paste. Apply this mask on your face for 15 minutes. Apply it on and then wash it off with cold water and see the beauty of it.