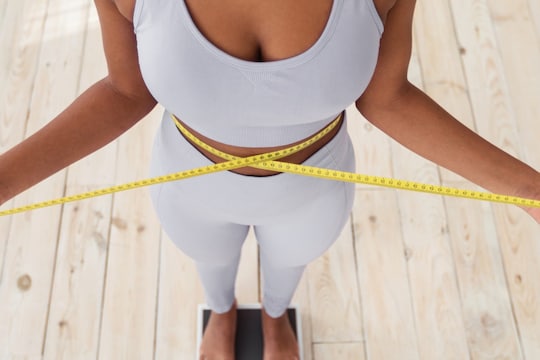 There are a number of delicious foods that are not forbidden to eat while eating, rather they help in losing weight.

Doctors always advise to keep weight under control. If you are overweight, the disease will increase. But losing weight is not about mouth at all. It requires hard work. Must be restrained in eating and drinking. Oil-salt-spices should be removed. Say goodbye to favorite foods. But there are a number of delicious foods that are not forbidden to eat, but rather they help in losing weight.
Banana Walnut Brownies: Can Brownies Be Eaten While on a Diet? Goes a hundred times. Diet or no-diet, this special homemade banana, walnut brownie will help keep weight in check with added protein. To make it you will need 60 grams or half cup of rolled oats, 30 grams of white butter, 3 bananas, 1/2 teaspoon of baking powder, 1 tablespoon of cocoa powder, 2 eggs, 1 teaspoon of vanilla essence and 36 grams of chopped walnuts. Banana, egg should be mixed well. Then add oats, white butter, baking powder, vanilla essence and finally cocoa powder. Now grease a tray or plate and pour this mixture. Spread chopped walnuts on top. Now preheat at 180 degrees Celsius for 10 minutes and bake at the same temperature for 30 minutes.
Egg Tikka: This dish contains about 25.2 grams of protein. To make it you will need 2 tsp flax seed powder, 1 tsp chaat masala, 1 tsp chia seeds, 1 tsp red chilli powder, 1 tsp salt, 1/2 cup water, 5 boiled eggs and 1/2 tsp olive oil Mix all the spices and make a batter with water. Now add a little olive oil to the pan and dip the boiled eggs in the batter one by one. When it is cooked well, take it out. Then the egg tikka will be ready.
High Protein Muglets: Snacks don't pair with these protein-rich foods. Packed with antioxidants from vegetables. The stomach will be full for a long time. This recipe contains about 34.9 grams of protein. For this you will need 1 cup mung dal (250 gms), 1 finely chopped green chilli, 1 chopped tomato, half a thinly sliced ​​carrot, 1/2 tbsp linseed powder, 1 chopped capsicum, 1/2 tbsp ghee, 1 /4 tsp asafoetida, salt to taste and vegetables of choice. After soaking the mugdal overnight, make a smooth paste in the morning. Add salt and chopped vegetables to it. Also give asafoetida, black pepper and flax seed. Mix well to make a fluffy batter. Now pour 2 bowls of batter in a pan with more ghee. Now it must be covered. When it turns golden, flip and fry the other side as well. By the way, make muglet like an omelette!