IRCTC Tour Packages | Passengers will be offered three types of accommodation options namely Standard, Deluxe and Luxury according to their fare. This tour will be held from October 24th to November 6th.
1 / 6
IRCTC has introduced a tourism program for the city of Udaipur, which has a beautiful view of the vast lakes, traditional buildings in many parts of the city. Located in the state of Rajasthan, this heritage city has many tourist sites including the palace, Shelion Ki Bari, Pateh Sagar Lake, Nathwara, Kumbalgarh Fort.
2 / 6
This tour program consists of two days and three nights. Facilities including breakfast and room services are provided to tourists. Meanwhile, tourists can also opt for rooms with extra facilities as per their preference and budget. IRCTC has released a schedule containing the details on which day and where the tour will be taken.
3 / 6
Day 1: Udaipur City Palace, Shakileon Ki Bari, Boat Ride on Pateh Sagar Lake. But, IRCTC will not pay for the boat ride. So it is the passenger's choice whether to travel in it or not.
4 / 6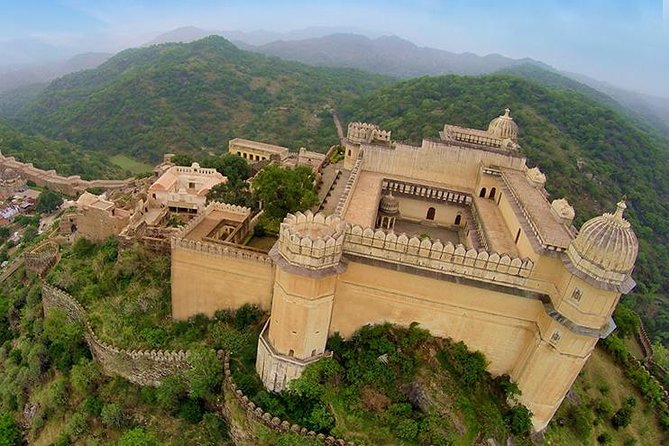 Day 2: In the morning, IRCTC will provide tip. Places like Eklinch, Haltikadi and Nathwara can be visited. Breakfast tip will be given to the travelers at the hotels where they are staying.
5 / 6
Day Three : On the third day you can visit Kumbalgarh Fort. After this the passengers can leave for their hometown. Perhaps, travelers can make arrangements if they wish to stay for extra days in Udaipur city. But IRCTC will not accept return home fare after that.
6 / 6
How Much Fee: The fee for Udaipur Tourism Scheme announced by IRCTC is Rs.5,380. The fare includes accommodation with AC, parking, pick-up and return expenses, breakfasts. The same itinerary is available during Christmas and New Year. You can approach IRCTC website or Regional Offices or Tourist Service Centers for travel booking.