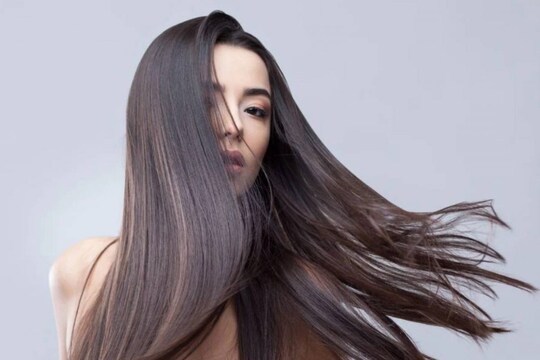 In the pooja, the outline of the hair will burn
Durga Puja 2022: Hair Care: If the hair is a little untidy but a jasmine garland or a few sarbandha flowers on one side – the dress will not open. So the way?

Leaving aside the issue of length, hair care needs to be taken care of especially for the few days of Puja. Not only that, the look of the festival will be perfected with braids from various hairdos. Moreover, there is another matter. Festivals mean the appearance of flowers in the hair is inevitable – if the hair is not well done, but whether it is a garland of jasmine or a few flowers on one side – the dress will not open. So the way?
Fresh hair with oil
Hair should be oiled to keep it healthy. It doesn't take much, just a few drops of coconut oil massaged in with very loose hands as you fall asleep. If you wake up in the morning and apply shampoo and conditioner, the work is done – if you can do this this month, the outline of the hair will be shiny in the puja!
The shampoo will be mild
Means, shampoos full of chemicals like parabens, sulfates in the market will not work, better to choose a mild Ayurvedic shampoo. Only then the hair will be soft, fluffy. When one steps from mandapam to mandapam to the beat of the cover, the hair will shake to its beat.
Break in the hair dryer
The device is useful for drying wet hair or for a little fluffing. However, drying the hair like this is artificial, as a result, the hair has to take a beating. So if you have the habit of blow drying every day, you should stop it now.
Hair mask
Homemade hair mask with coconut oil, aloe vera gel and shikakai powder for deep conditioning. Apply the mixture well, when it dries, shampoo it. It is better to do it twice a week.
Care from within
All this was external. If you want to keep your hair healthy, you have to pay attention to your diet. In that case, eating foods rich in vitamin C and protein will help a lot. Leave the grilling outside for the days of Puja – now should be brightening up, right? Be it a thousand, mother is coming in bright clothes, she will also like to see us faded!